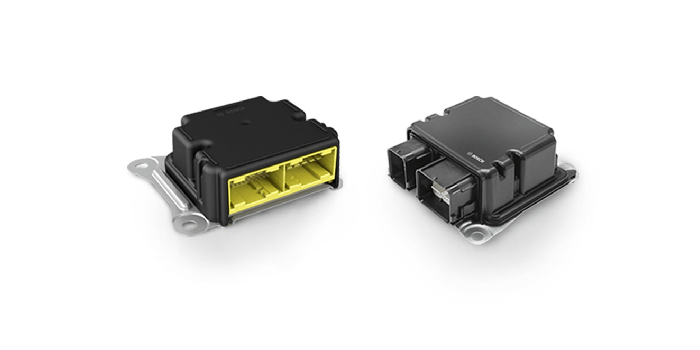 The airbag control module is also known as the airbag sensor, diagnostic unit, computer module, 591 and other names. They are mounted in different locations throughout the vehicle. Some common places are under the driver and passenger seat, center console, kick panel, under radios and behind the steering column. The airbag control module is good until a deployment occurs. However most modules can be reset.
Airbag Control Module Types:
During a collision the airbag control module receives information from the impact sensor, which then relays a signal to deploy the airbags. The airbag sensor is then locked until it is either replaced or reprogrammed. Each vehicle can have many types of modules depending on which SRS features were equipped with the car. On start-up, the module checks the SRS system and reports any errors.
Get Free Quote on Used Airbag Control Module

(469) 868-2227
Other Terminology Used for Airbag Control Module:
Airbag Module
SRS Airbag Control Module
Airbag ECU (Electronic Crash Unit)
Airbag Control Module (ACM)
Restraint Control Module (RCM)
Sensing Diagnostic Module (SDM)
SRS Control Module (SRSCM)
Occupant Restraint Controller (ORC)
SAS Unit (Sophisticated Airbag Sensor) Module
Event data recorder (EDR)
Vehicle Makes & Modules Serviced by Buy Auto Part
At Buy Auto Part, we sell airbag modules for all vehicles starting year 1995 and up including: Audi, BMW, Buick, Cadillac, Chevy, Dodge, Ford, GMC, Honda, Infinity, Isuzu, Jeep, Jaguar, Lincoln, Mercury, Nissan, Oldsmobile, Pontiac, Saab, Subaru, Volkswagen, Volvo and more.
Airbag Clock Spring:
The clock spring is simply a coil that retracts and expands inside its housing as the steering wheel turns. Its function is to maintain electrical continuity for all the components on the drivers airbag. The components include the airbag, horn, and any vehicle controls such as radio, cruise, heat and even telephone on some vehicles.
Get Free Quote on Used Airbag Control Module

(469) 868-2227